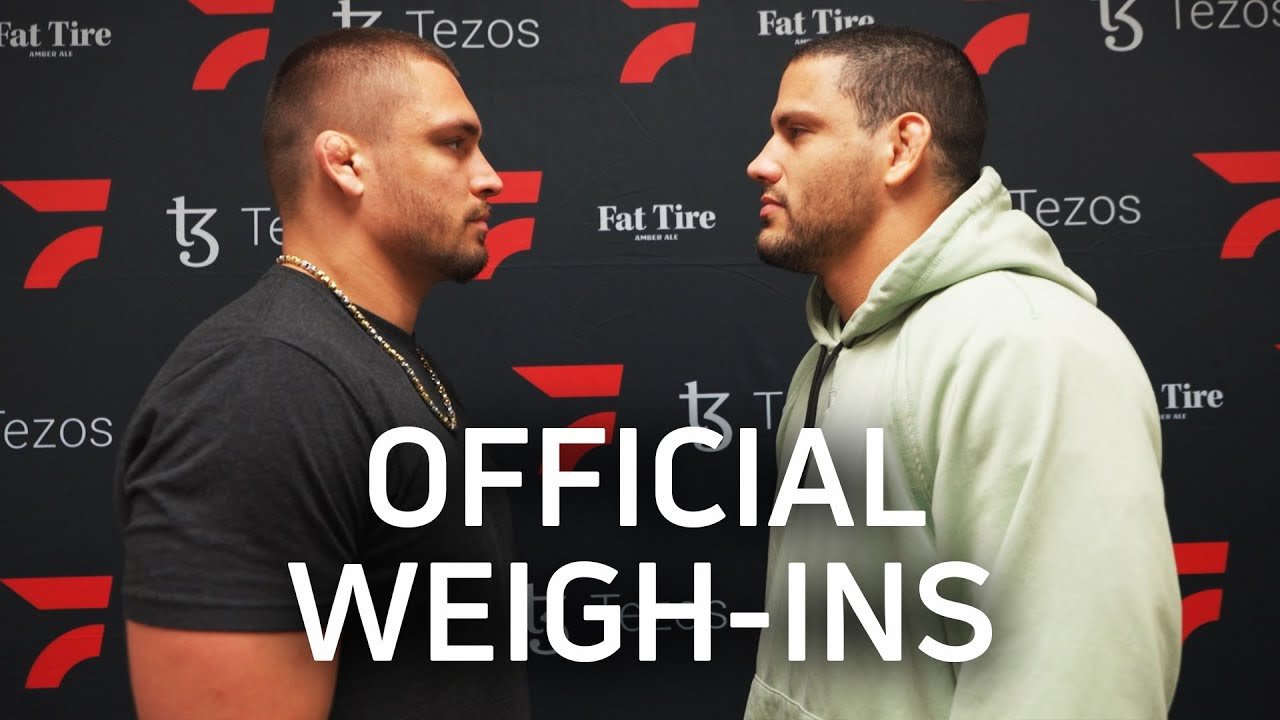 The OFFICIAL Weigh Ins for Tezos WNO: Felipe Pena vs Nicky Rod
Get ready for the eagerly anticipated Tezos WNO event as the official weigh-ins have just taken place! FloGrappling brings you all the action as the WNO athletes hit the scale and make their weight official for this stacked card. There will be eight incredible matches on the card, with the first two prelims available for free on Facebook and YouTube. The event kicks off with a featherweight match between Dominic Magia and Tian Liu, followed by a light heavyweight match between Callan Sabino and Stephen Martinez. After the prelims, the main card begins, featuring exciting matchups like Karen Kuchuk vs. Renee Souza, Jasmine Hosa vs. Amanda Bruzi, Oliver Taza vs. Jonathan Gracie, and JT Torres vs. Majine Hey. The co-main event will be a light heavyweight title match between Pedro Mourinho and Giancarlo Bedoni, and the main event will see a 30-minute match between Nick Rodriguez and Felipe Pena. Make sure to tune in on February 25th for all the thrilling jiu-jitsu action, with the first two matches streaming for free and the rest exclusively on Flowgrappling.com.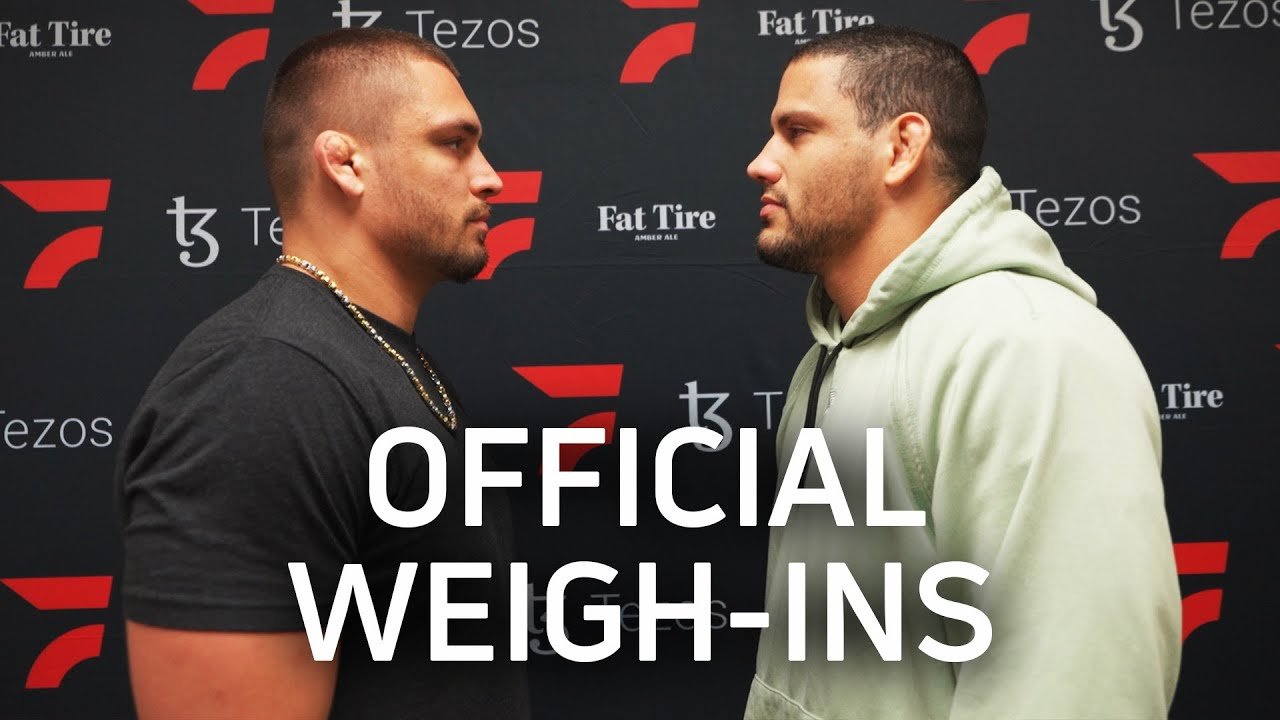 Prelims
First Prelim: Dominic Magia vs Tian Liu
The first match of the night on the free prelims on Facebook and YouTube features Dominic Magia and Tian Liu in a Featherweight match. Magia weighs in at 144.6 pounds, just under the 145-pound limit, while Liu comes in at the exact weight limit of 145.0 pounds. The two fighters face off, showing their determination and readiness for the upcoming match. This bout promises to be an exciting start to the event.
Second Prelim: Callan Sabino vs Stephen Martinez
In the second prelim, it's a light heavyweight match between Callan Sabino from Atos and Stephen Martinez. Sabino steps on the scale and weighs in at 200.4 pounds, while Martinez weighs in slightly heavier at 201.6 pounds. They face each other, gearing up for what is sure to be a thrilling match. Both fighters are prepared to showcase their skills and leave it all in the ring.
Main Card
Match 1: Karen Kuchuk vs Renee Souza
The first match on the main card features a match between Karen Kuchuk and Renee Souza in the welterweight division. Kuchuk steps on the scale weighing 169.2 pounds, and Souza weighs in at 168.4 pounds. The fighters stand next to each other, facing the cameras, and then engage in a face-off, showcasing their intensity and determination. This promising welterweight match is set to deliver heart-pumping action and showcases the talent in this division.
Match 2: Jasmine Hocha vs Amanda Bruzi
Next up on the main card is a flyweight women's match between Jasmine Hocha from Hocha Martial Arts and Amanda Bruzi from Atos. Hocha steps on the scale at 124.4 pounds, while Bruzi weighs in at 123.4 pounds, both well under the 125-pound weight limit. After facing the cameras, they proceed to a face-off, ready to put on a show for the audience. This exciting flyweight match promises to be a fast-paced and technical bout.
Match 3: Oliver Taza vs Jonathan Gracie
A middleweight match between Oliver Taza and Jonathan Gracie is the focus of the third bout on the main card. Taza weighs in at 182.2 pounds, and Gracie comes in at 181.0 pounds. Both fighters face the cameras before engaging in a face-off, displaying their determination and competitive spirit. This middleweight clash between two skilled athletes is anticipated to be a thrilling and closely contested match.
Match 4: JT Torres vs Majid Hage
In the next match, JT Torres and Majid Hage face off in a welterweight bout. Torres, a two-time ADCC champion, weighs in at 169.4 pounds, while Hage comes in slightly heavier at 169.6 pounds. The fighters face forward, capturing the intensity of the moment, before engaging in a face-off. This welterweight matchup between two experienced fighters is sure to provide high-level technique and non-stop action.
Match 5: Pedro Mourinho vs Giancarlo Bedoni
The co-main event of the evening features a light heavyweight title match between Pedro Mourinho and Giancarlo Bedoni. Bedoni weighs in at 204.4 pounds, just under the 205-pound weight limit, while Mourinho, the current light heavyweight champion, hits the limit exactly at 205.0 pounds. These two competitors face forward, ready to go head-to-head in a battle for the title. This highly anticipated light heavyweight clash promises to showcase the skill and determination of these top-level athletes.
Match 6: Felipe Pena vs Nick Rodriguez
In the main event of the evening, Felipe Pena takes on Nick Rodriguez in a 30-minute match. Pena weighs in at 228.0 pounds, while Rodriguez, a last-minute replacement for Gordon Ryan, weighs in at 234.4 pounds. The two fighters face each other, capturing the intensity of the moment before their showdown. This matchup sets the stage for an incredible display of skill and determination from both fighters.
Overall, the Tezos WNO card is stacked with top-level talent and exciting matchups. From the prelims to the main card, fans can expect intense competition and thrilling jiu jitsu action. Whether it's the seasoned veterans or rising stars, each match has the potential to deliver memorable moments. Tune in to FloGrappling to witness these incredible matchups on Saturday night, February 25th.