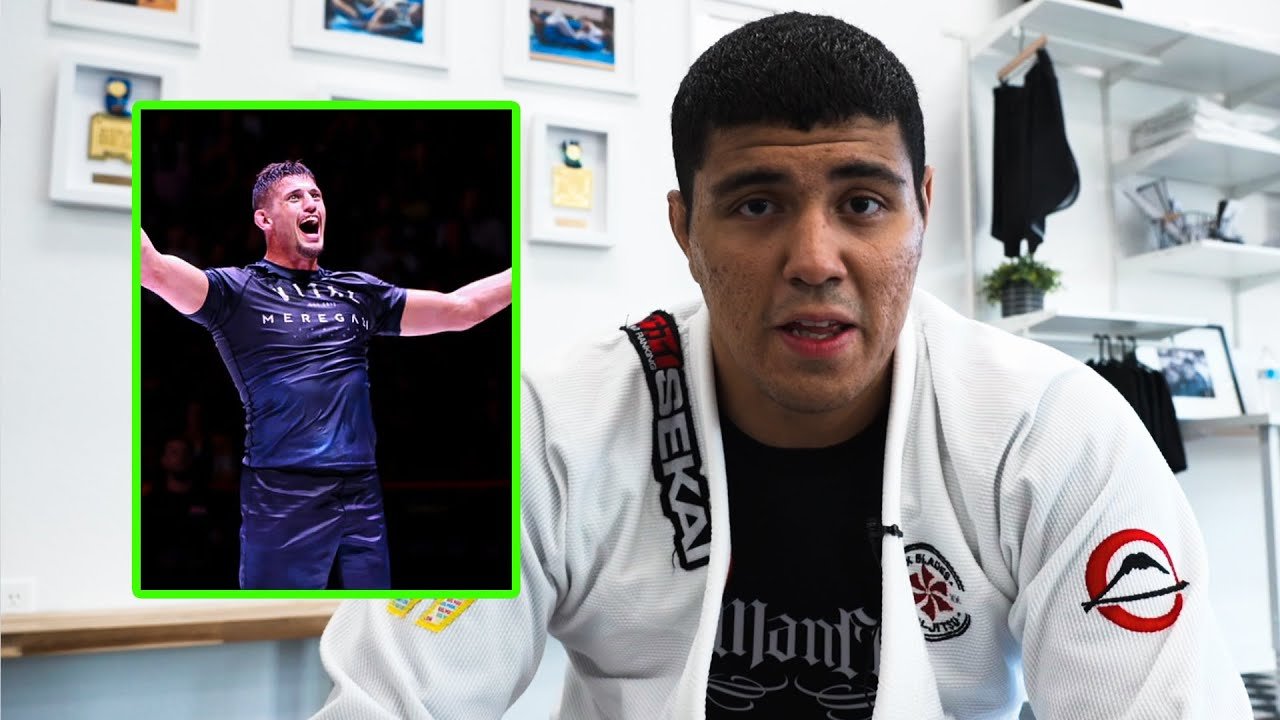 'If You Really Want To Fight Me, I'm Here' Victor Hugo Talks Meregali And Upcoming Grand Prix
In a recent video produced by FloGrappling, Victor Hugo offers his insights on the upcoming IBJJF Absolute Grand Prix and shares his thoughts on his opponent, Nicholas Meregali. The training session was focused on drilling and refining positions, with a strong emphasis on precision and finishing the match from a favorable position. Victor expresses his excitement and confidence about the upcoming tournament, acknowledging the tough competitors he may face, including Gutenberg, Felipe Andrew, and Nicholas Meregali. He takes each match one at a time and emphasizes the importance of staying mentally focused. Victor and Nicholas have had previous encounters, and Victor expresses his desire for a rematch, showing his willingness to fight him anytime. He also discusses his changed approach to jiu-jitsu by incorporating different disciplines and aspects of athlete life, which has contributed to his strong momentum and consistency in competition. Victor concludes by expressing his determination to perform well in the Grand Prix, as he believes the momentum from his previous victories will help him carry through and showcase his improved skills.
Victor Hugo's Thoughts on the Upcoming Grand Prix
Victor Hugo is filled with both excitement and confidence as he looks forward to the upcoming IBJJF Absolute Grand Prix. He believes that the bracket has been well-played, even with the withdrawal of one athlete. Hugo is particularly thrilled about the high level of competition in the tournament, with many world champions and athletes who have been consistently performing well in recent competitions. He acknowledges that there might be some dark horses in the competition, athletes who are not as well-known but have been consistently proving themselves in their previous matches.
Hugo emphasizes the importance of maintaining his consistency and hopes to deliver strong performances in the Grand Prix. He has had a remarkable year of competition, securing double gold at brazilera and the world championship. Hugo believes that this momentum will undoubtedly help him as he enters the Grand Prix. Not only has his performance in competitions improved, but he also feels that this consistent success has positively impacted his life overall. He has made changes in various aspects of his athlete life, such as recovery, conditioning, and aligning his body.
Victor Hugo's Thoughts on Nicholas Meregali
One potential matchup that fans are eagerly anticipating is between Victor Hugo and Nicholas Meregali. There has been an exchange between the two athletes online, demonstrating their willingness to face each other on the mats. Victor Hugo expresses his desire for a rematch with Meregali, as they have faced each other multiple times in the past. While Meregali currently holds more victories, Hugo believes that he has grown and become a different athlete since their last encounter. He appreciates the excitement surrounding their matchup and acknowledges that it may not be the last time they face each other, considering their shared status as top athletes in both gi and no-gi jiu-jitsu.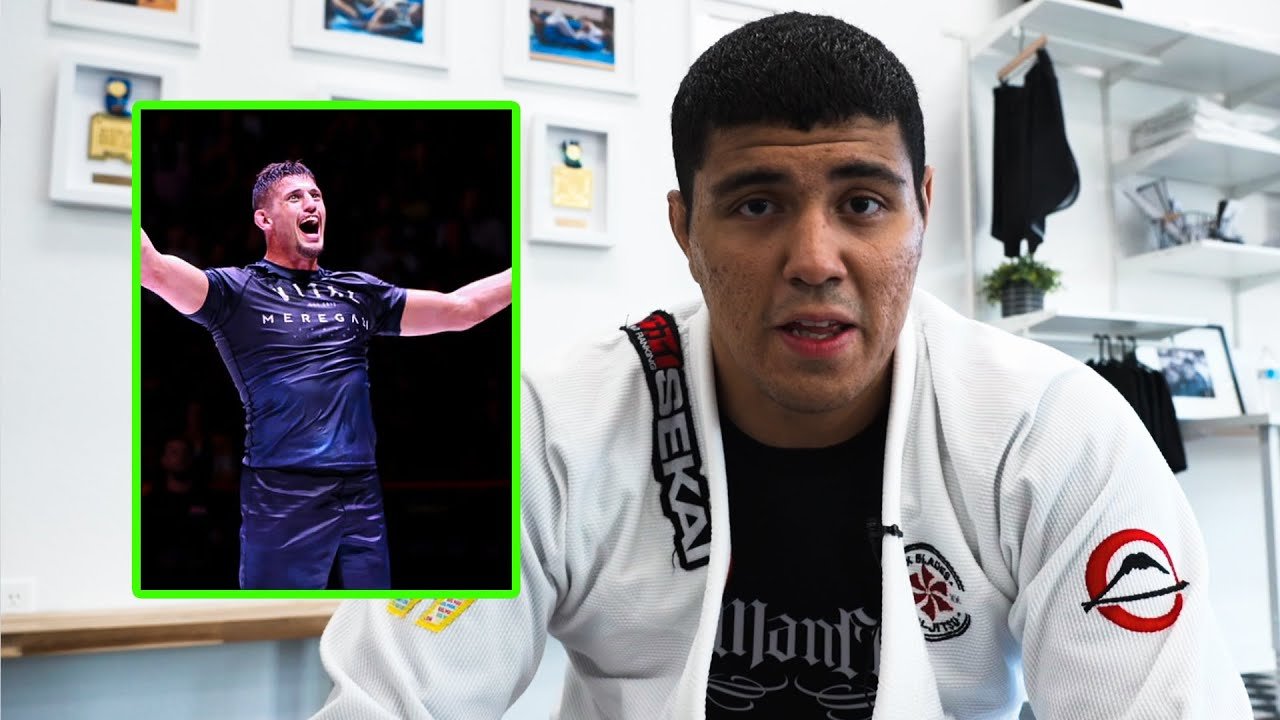 Training Preparation for the Grand Prix
Victor Hugo's training sessions leading up to the Grand Prix have been focused on drilling and working on specific positions in jiu-jitsu. He aims to be precise in every position and finish the match directly from that position. Hugo believes that precision is a crucial aspect of his game that he has been working on over the past year. He wants to ensure that every time he finds himself in a position, he can either advance or submit his opponent. By being precise and avoiding gaps, he hopes to minimize the chances of his opponent coming back with a strong counterattack.
Feeling good and prepared, Victor Hugo is ready for the 30-minute matches that he may encounter in the Grand Prix. He acknowledges that most of his matches will consist of 10 minutes, with potential submissions occurring before the full time. However, in case there is no submission, he understands the importance of being physically and mentally prepared for the full 30 minutes of intense competition. Hugo highlights the significance of taking one match at a time and staying mentally focused to avoid underestimating any opponent.
As a versatile athlete, Victor Hugo competes in both gi and no-gi matches. He recognizes the importance of staying busy throughout the year, which is why he plans to compete in both gi and no-gi matches. By doing so, he hopes to continue his growth and demonstrate his skills in different settings.
Upcoming Grand Prix Matchups
Aside from the potential matchup with Nicholas Meregali, Victor Hugo may also face other tough opponents in the Grand Prix. Two notable names are Gutenberg and Felipe Andrew. Hugo acknowledges that he has fought both athletes before and knows that they are incredibly talented individuals. He anticipates that they will use their speed and agility to their advantage, relying on quick movements and fluid transitions in their matches. Hugo is prepared to face these challenges head-on and is confident in his ability to perform well against them. He remains cautious and vigilant, fully aware that anything can happen in a tournament bracket.
Promotion and Interaction with Viewers
The video discussion with Victor Hugo about the upcoming Grand Prix is produced by FloGrappling. Throughout the video, Victor Hugo encourages viewers to engage with the content by liking, commenting, and subscribing to access more jiu-jitsu videos. By fostering an online community, Hugo and FloGrappling aim to create a space for jiu-jitsu enthusiasts to interact, learn, and stay connected with the sport.
Conclusion
Victor Hugo's excitement for the Grand Prix is evident as he discusses his thoughts and preparations for the tournament. He is confident in his abilities and hopes to perform well, building on his consistent success throughout the year. Hugo acknowledges tough competitors such as Nicholas Meregali, Gutenberg, and Felipe Andrew, remaining focused on taking one match at a time. With his changed approach to jiu-jitsu, incorporating different disciplines and aspects of athlete life, Hugo is ready to showcase his skills in both gi and no-gi matches. Overall, Victor Hugo is determined to make the most of the opportunities presented in the Grand Prix and is eager to leave his mark in the world of jiu-jitsu.