BUCHECHA: Full Documentary (Part 2)
"BUCHECHA: Full Documentary (Part 2)" is a captivating documentary that follows the journey of Marcus "Buchecha" Almeida, the most successful jiu-jitsu competitor of all time. The documentary delves into his early successes, his coach's encouragement to prove it wasn't luck, and his dominant rematch with Rodolfo in 2013. From there, the documentary highlights Buchecha's numerous titles, his athleticism, and his goal to become the best in the world and break all records. It also touches on his knee injury, the challenges he faced during recovery, and his close friendship with a fellow competitor. The documentary discusses various topics related to martial arts and competitions while emphasizing the importance of perseverance, motivation, and giving back to the martial arts community. Produced by FloGrappling, this documentary showcases the power of resilience and believing in oneself.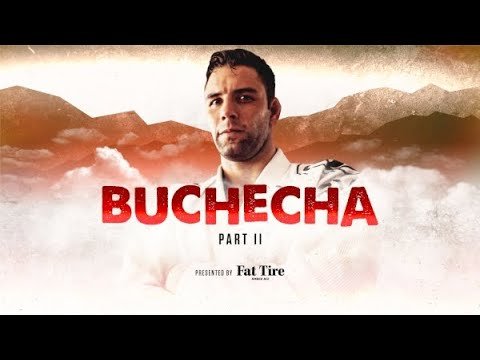 Introduction
Welcome back to the second part of the BUCHECHA documentary. In this installment, we will continue to follow the journey of Marcus "Buchecha" Almeida, the most successful jiu-jitsu competitor of all time. As we dive deeper into Buchecha's story, we will explore his victories, his setbacks, and the lessons he learned along the way. Get ready to be inspired by Buchecha's determination, athleticism, and unwavering commitment to becoming the best in the world.
A Quest for Recognition and Proving Doubters Wrong
After winning his first two titles, Buchecha's coach encouraged him to win again to prove that his success wasn't just luck. In 2013, Buchecha had a rematch with his rival, Rodolfo, and emerged victorious in a convincing manner. This win silenced the doubters and solidified Buchecha's place as a formidable competitor in the world of jiu-jitsu. From there, Buchecha continued his stride, winning multiple titles in subsequent years, showcasing not only his incredible athleticism but also his technical prowess on the mats.
Setting Goals and Overcoming Adversity
Buchecha's ultimate goal has always been to become the best in the world and break all records. In pursuit of this goal, he had a plan to win his fourth open weight title in Jiu Jitsu and then transition to mixed martial arts (MMA). However, fate had a different plan for Buchecha. On the day of the competition, he woke up feeling calm and comfortable, but during his second fight, disaster struck. He blew out his knee and tore three ligaments, leading to a significant setback in his career.
Moving Back to Brazil and Finding Lessons in Recovery
The knee surgery was a turning point for Buchecha. Not only did he lose sponsorships, but he also had to move back to Brazil for his recovery. It was a challenging time for him, but he soon realized that this setback held valuable lessons. Buchecha formed a close friendship with a fellow competitor during his recovery, and together they motivated each other to come back stronger. The experience taught Buchecha not only to be a better athlete but also a better person.
The Road to Redemption and Winning the World Championships
Determined to make a comeback after his injury, Buchecha trained hard to compete in the world championships. His first fight after the injury felt like a victory in itself, as he realized he had overcome the obstacles standing in his way. Throughout the competition, Buchecha faced tough opponents, but his resilience and unwavering spirit propelled him forward. In the end, he emerged victorious, winning the open weight title, with the support of his friend who had given up his own dreams for Buchecha's success.
Overcoming Physical and Mental Challenges
Buchecha's journey has not been without its share of physical and mental challenges. In 2017, he faced his own brother in one of the hardest fights of his career. Despite sustaining a hip injury during the fight, Buchecha never gave up and kept pushing forward. This fight taught him that winning is not always the most important thing; it's the experience and lessons learned along the way that truly matter.
Sharing and Giving Back in the Martial Arts Community
Throughout the documentary, Buchecha expresses his respect and admiration for his fellow fighters. He acknowledges the immense talent and dedication of those he competes against, forming bonds of friendship and camaraderie within the martial arts community. Buchecha believes in the importance of sharing knowledge and giving back, which is evident in his close friendship with a fellow competitor during his recovery. This sense of unity and support within the community is what makes martial arts truly special.
Embracing New Challenges in MMA
While Buchecha has achieved unparalleled success in jiu-jitsu, he is not one to rest on his laurels. He looks towards new challenges in the world of MMA, bringing his skills and determination to a new arena. He believes in the power of motivation, commitment, and perseverance, encouraging others to believe in themselves and their ability to overcome any obstacle.
Conclusion
Buchecha's journey is one of resilience, dedication, and an unwavering pursuit of greatness. Through victories, setbacks, and lessons learned, he has emerged as the most successful jiu-jitsu competitor of all time. His story serves as an inspiration to all, reminding us to never give up on our dreams, to embrace challenges, and to always believe in ourselves. As Buchecha continues to break records and push the boundaries of what is possible in the world of martial arts, we can only imagine the greatness that lies ahead for him. So, keep watching, keep supporting, and keep believing in the power of the human spirit.